Campaign Case Study: Union Gospel Mission
Vancouver's Union Gospel Mission is a case study in campaign fundraising "best practice" in a number of ways. Raising money for a new women's shelter, it is closing in on its $19 million private sector target after less than a year of active fundraising.
Union Gospel Mission has been feeding hope and changing the lives of men, women and children since 1940. Through seven locations in Metro Vancouver and the city of Mission, UGM offers a continuum of care — outreach and meals, chaplaincy, alcohol and drug recovery, shelter and housing, employment services and career development — for people struggling with poverty, homelessness and addiction. While the majority of those served are men, for almost all of its history, UGM has supported women and children in Vancouver's Downtown Eastside.
Changing Lives
Providing the best care for many starts with providing each individual with the support they need, when and where they need it. Across UGM programs in 2017:
29,427 nights of safe shelter were provided for men

3,586 street toiletry kits were distributed

7,404 clothing room visits

153 people found housing, employment or recovery

39 men and 12 women completed their journey in our recovery program

104 women had a safe place in The Sanctuary

311 women connected with UGM's Women Resource Team for the first time

634 food hampers were given to families in crisis

462 children attended summer camp

121 youth took part in mentoring one-to-one opportunities

22 children were part of the Eastsiders (after school) program
UGM'S EMPOWERING WOMEN. RECOVERING LIVES. CAPITAL CAMPAIGN
UGM recognized that there are real service gaps in supporting women who are dealing with the issue of addition. The widest is the chasm between the end of intensive treatment and where women —and especially mothers with children — live while maintaining sobriety and growing more confident in their recovery-centred life.
To address those gaps, UGM is developing a Women and Families Centre that will deliver on UGM's promise to empower women to progress in their recovery at their own pace.
To transform the plans for the new Women and Families Centre into reality, Union Gospel Mission has launched the "Empowering Women. Recovering Lives." campaign to generate financial support from all levels of government, foundations, businesses and individuals.
Total project cost: $35.5 million
Government contribution: $16.5 million
Community contribution: $19.0 million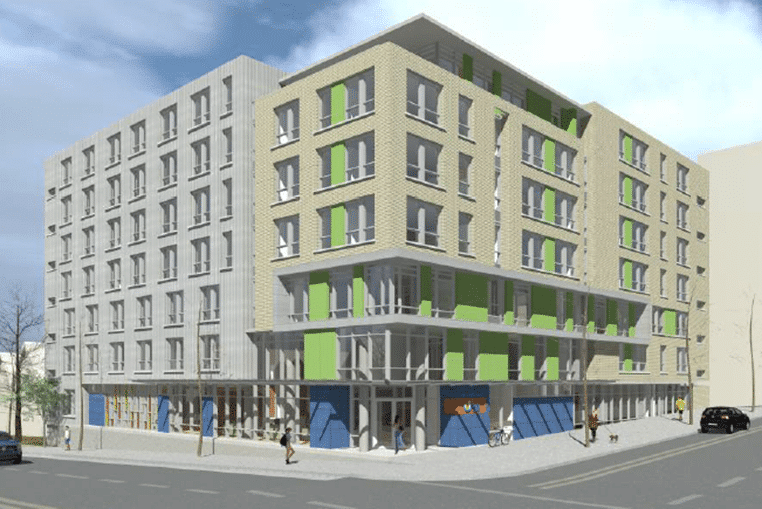 THE NEW WOMEN AND FAMILIES CENTRE AT A GLANCE
Size and location
Cordova Street 77,000 sq. ft. total
seven stories: three lower levels for outreach, stabilization and recovery programs; three upper levels for supportive housing; top level for child care
Guest capacity
housing for 18 single women and 9 mothers with infants in early stages of recovery
12 supportive housing units for single women and 24 units for women with children
Key programs and services
supportive housing
child care for infants, toddlers and preschoolers
after-school care for children in grades 2 – 7
teens' program for ages 14 –18
counselling
life skills and career development; on-site employment internship
Resource Team to support community needs
Key spaces
child care space accommodating 12 infants and toddlers, and 16 preschoolers
63 total housing units:

27 living units
3 studios
9 one-bedroom
15 two-bedroom
9 three-bedroom

3 community kitchens with dining rooms
multi-purpose rooms:

2 classrooms
11 one-to-one/small-group spaces
3 large-group gathering/meeting spaces

physical activity area
computer/technology room
Timing
construction start: 2019
opening: 2021
CAMPAIGN MECHANICS
The campaign focused solely on major gift prospects who were current annual donors and additional prospects that had capacity over $25,000. Donors were offered a pledge period up to five years.
The original plan was to have a Capital Campaign Cabinet assist with the fundraising. The Chair that had been recruited needed to step aside for personal circumstances just before the campaign was launching into the silent phase, and it was determined at that time that the campaign could run with a virtual cabinet.
Five to six members were identified to be on the virtual cabinet. Each member identified a few key prospects, and working in conjunction with the UGM staff, approached them for support to the campaign. Major gift staff worked with the Virtual Cabinet and used their time effectively in a concentrated and one on one approach rather than Cabinet meetings.
The majority of the solicitations fell to the Resource Development team (major gifts) that was identified to help with the campaign. This team was also responsible for their annual goal targets.
After two years of intensive planning, feasibility studies, and developing a very detailed case for support, UGM launched the campaign in March 2018. In November, a well-known foundation provided a $3.5 million matching pledge to help close off the campaign.
In December of 2018 after 10 months of active solicitation, UGM had reached $33.3 million in their overall goal and $16.2M of their private sector goal.
KEYS TO SUCCESS
a. Brand and strong organizational culture
UGM employees and volunteers really believe in the organization. They ran an employee campaign and board campaign. 100% of the Board contributed and the employees contributed over $87,000. In regards to donors UGM has a strong brand awareness of helping those with addiction and homelessness. The last campaign showed donors that they were fiscally responsible and delivered on what they promised.
b. Patience and Planning
UGM undertook a rigorous planning process related to the project, consulting with other community organizations to determine collaboratively how best to support women, thereby ensuring its solution would not only be effective but would also fill gaps and not simply replicate what was already available. It also took the time to bring potential funders along on the journey, socializing them and cultivating them to the need and UGM's proposed solution.
c. The Case and Cause
Supporting women and children to help break the cycle of addiction and poverty is a cause that resonated strongly with prospective donors. That resonance, combined with UGM's extremely credible brand and well-considered solution facilitated making the case for donor support. Given that their typical asks are to support programs and operations, they also found that having a different type of project and ask was useful in attracting gifts from donors.
d. Staff retention
UGM has been fortunate to have a number of staff on the campaign team that have been in Resource Development for more than seven (7) years. Although some staff left and new staff came on board during the campaign, the long-term staff had a large portfolio of prospective donors who they knew well. These donors were part of their annual portfolio. There is a focused and concentrated effort on providing strong stewardship and the fundraisers are on the phone or out meeting donors consistently.
e. Stewardship
There is a strong commitment to steward donors and communicate with them in a thoughtful way. Information leading up to the campaign helped play a critical role when introducing the campaign to prospects. Many of the prospects were annual donors who were asked to give beyond their annual contributions. Donors knew the campaign was coming and UGM did a great job in showing the impact of the programs they were currently providing and shared that there was a gap in existing services.
To learn more about UGM's campaign and how it achieved such incredible success, listen to this episode of The Ask. And see our report Fundraising Campaigns in Canada: What's New, What's Not New, What's Next for more on the trends and best practices in campaign fundraising.